Playhouses are one of those kinds of playing structures that are truly universal, at least in concept. While trends, designs and styles may change, kids have, do and always will love playhouses, as the idea of having a mini domain of their own really resonates with them.
You can easily buy playhouses, both new and used. In fact, you or someone else in your family might even have one somewhere that you can restore. You need to consider the space you're going to be installing this playhouse in and the kids that will be playing in it though – because indoor playhouses are different from those that can be installed outdoors, and boys will have different preferences from girls, much like older kids will have different requirements from younger ones.
What we want you to see in this article is that there are many different types of playhouses that can be used outdoors which you can make or turn something else into as easily as you could buy one – or maybe even more easily, since pre-packaged things can sometimes be quite hard to assemble.
Check out these Awesome Outdoor Playhouses For Kids. Enjoy!
DIY Modern Playhouse

DIY Swing Set & Playhouse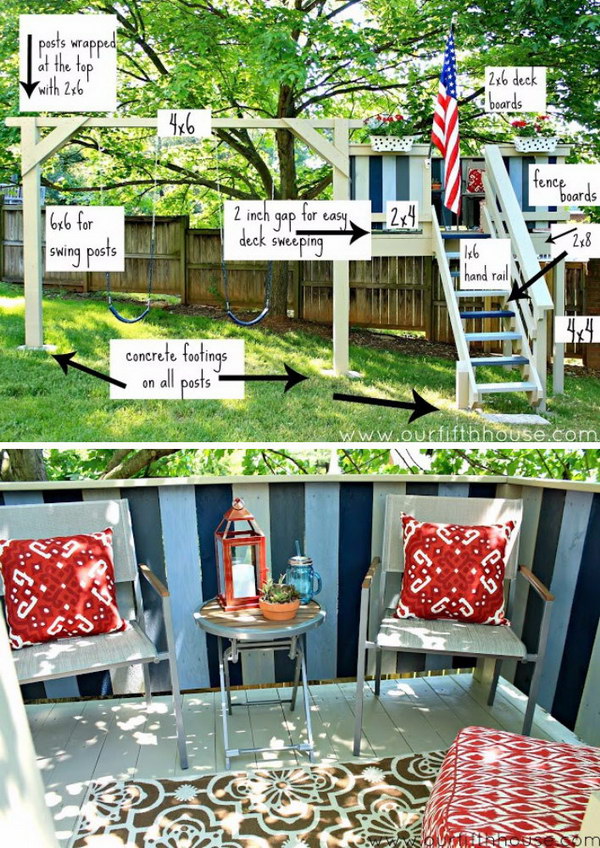 via ourfifthhouse
Fort-Style Backyard Playhouse With A Loft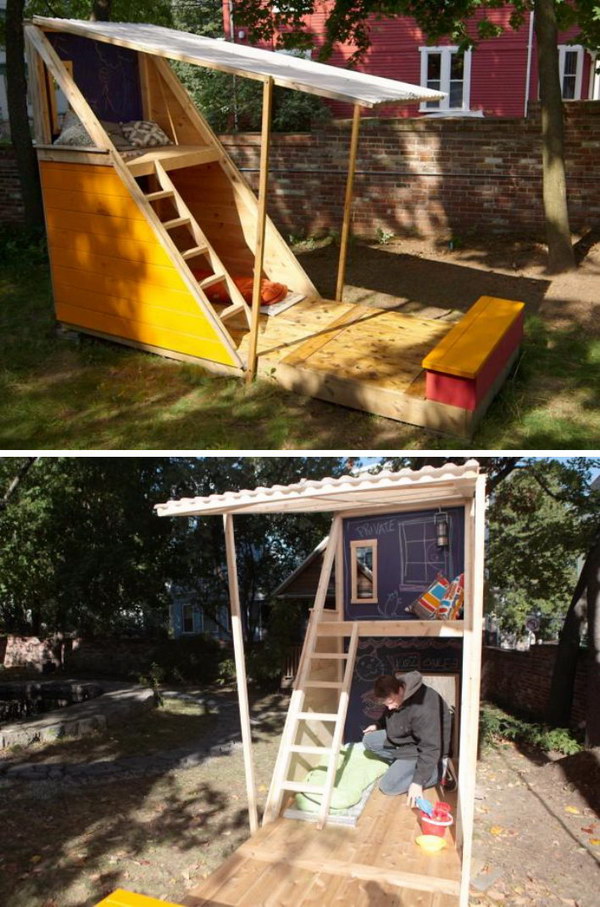 via diynetwork
DIY Clubhouse Play Set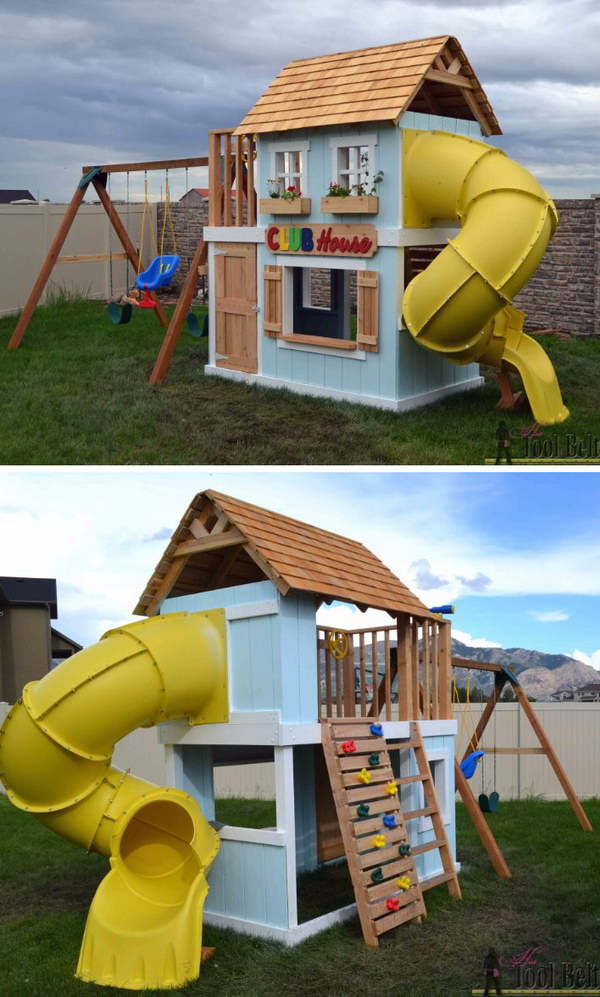 via hertoolbelt
Outdoor Reading Nook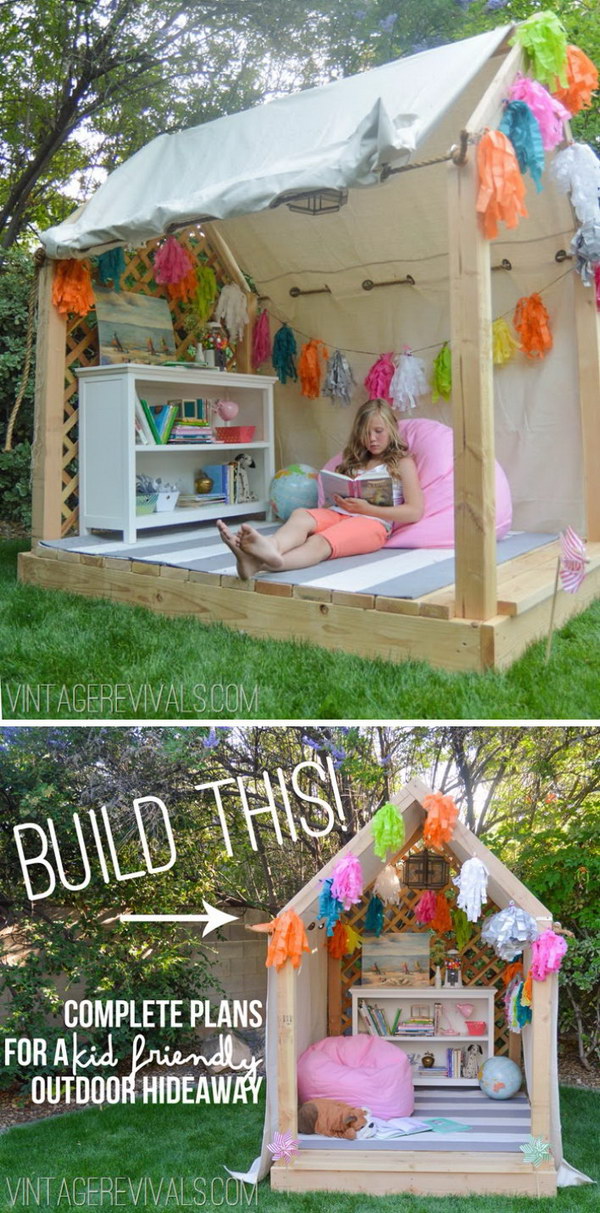 via vintagerevivals
Handmade Hideaway

via thehandmadehome
Beehive-Inspired Playhouse
Twin Structured Playhouse With Many Play Opportunities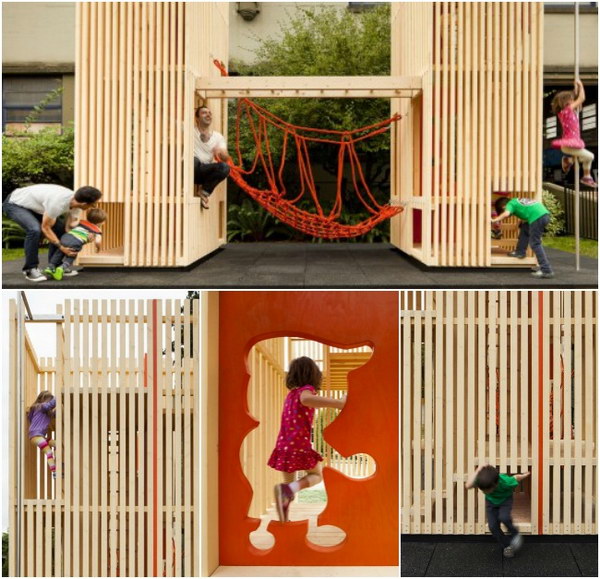 via archdaily
DIY Play Shed For Girls

via hearthandmade
DIY Play Fort

via imgur
Treehouse Playhouse With A Tree Stump Under It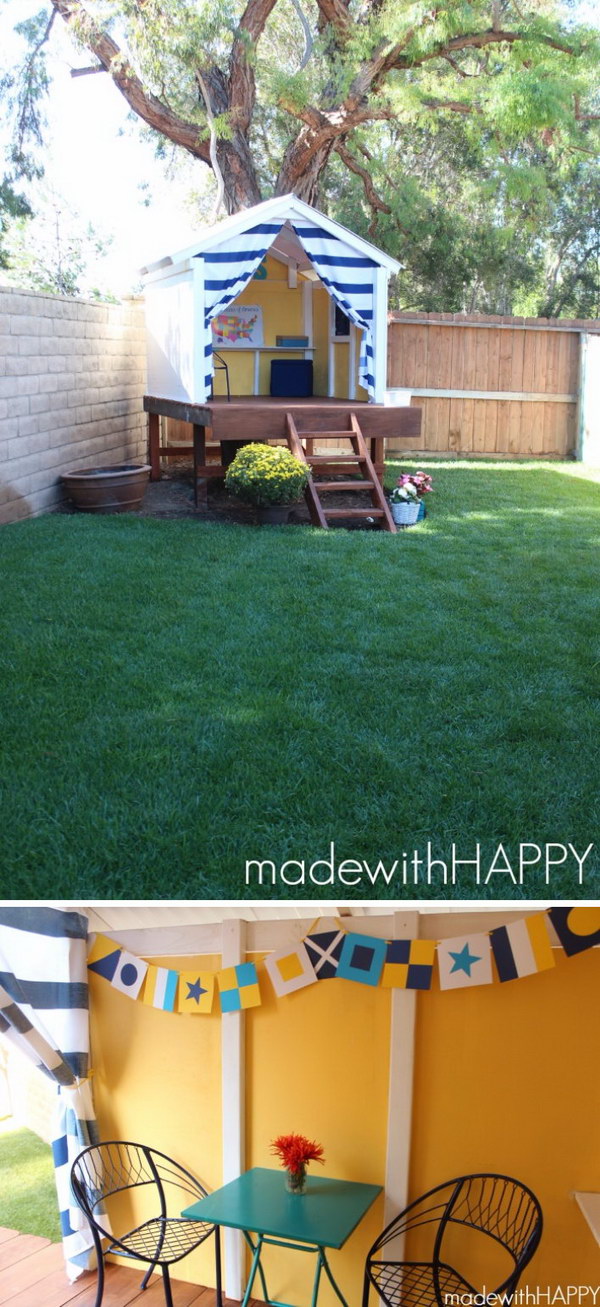 via madewithhappy