Named after American cartoonist and inventor Rube Goldberg (1883–1970), Rube Goldberg Machine is a deliberately over-engineered or overdone machine that performs a very simple task in a very complicated fashion, usually including a chain reaction.
Rube Goldberg machine is a fascinating and fun way to put your creativeness to good use. There are even competitions held each year, in which college students build devices to complete a simple task in a minimum of twenty steps. The Rube Goldberg Machine Contest is sometimes also called the "Olympics of Complexity".
Enjoy these Rube Goldberg Machine Ideas and share your most favorite ones with others.
Makes Breakfast with Rube Goldberg Machine
Designed by Yuri Suzuki and Masa Kimura, the Breakfast Machine will make you a complete meal consisting of omelets, coffee, orange juice and toast with jam. The steps are annotated with chalk.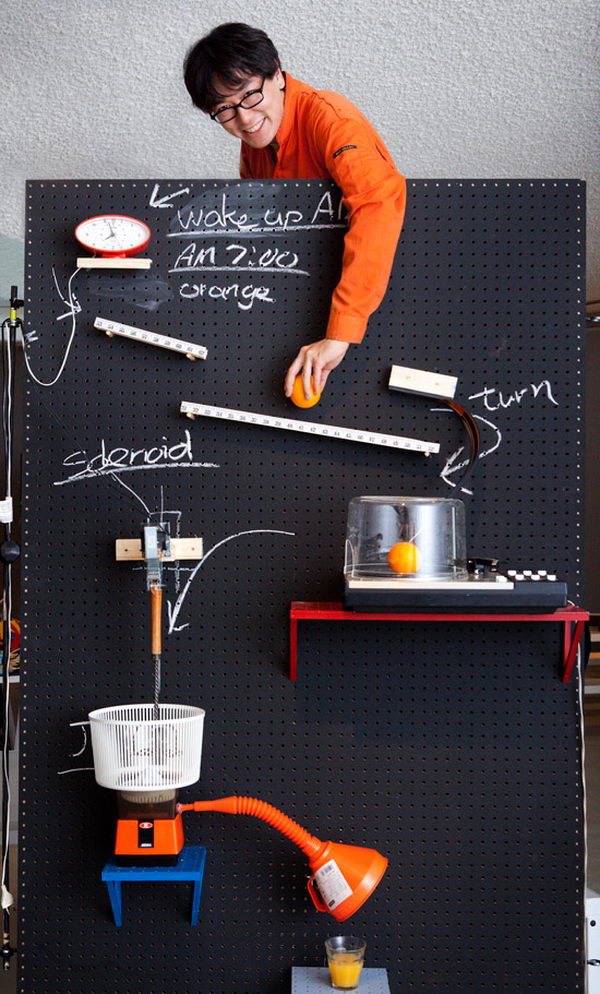 Small Rube Goldberg Machine in Briefcases
With the ability to fit inside two old briefcases, Melvin the mini Machine shows the same careful and intricate Rube Goldberg system carrying out the simple task as inefficiently as possible.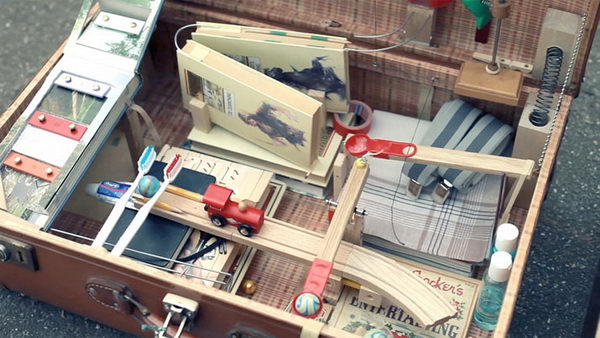 Rube Goldberg Machine Freerunning
This amazingly cool human-powered Rube Goldberg machine is filled with insane obstacles, chain reactions, stunts and excitement. Getting from point A to point B never looked so difficult and awesome.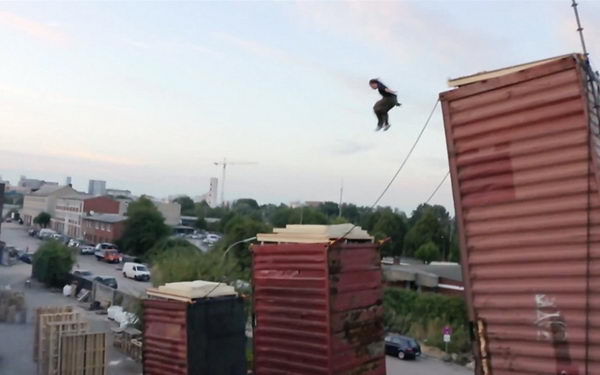 Rube Goldbergian Light Switch Cover
Etsy's GreenTreeJewelry makes these whimsical, rube goldbergian light-switch covers that let you toggle the switch by means of a delightfully superfluous mechanism.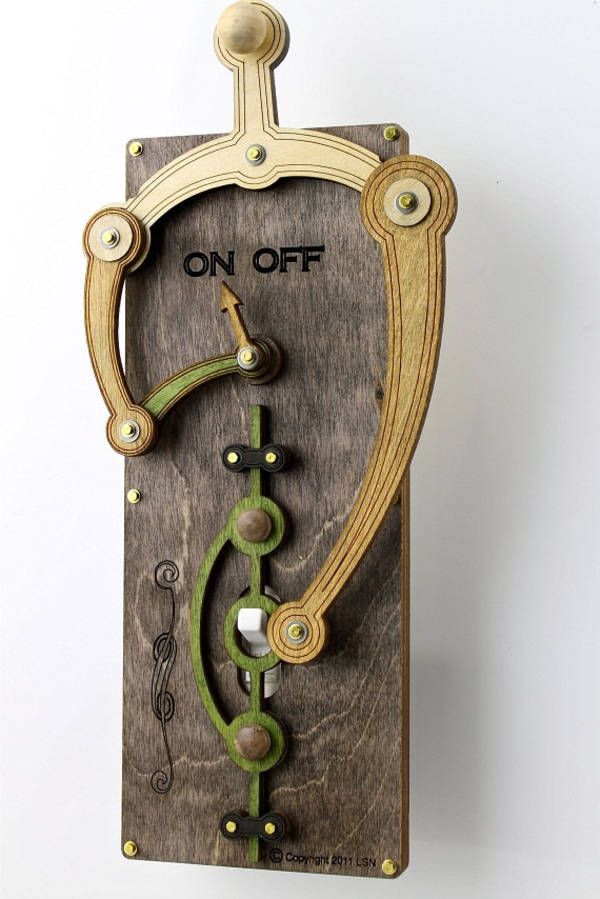 Rube Goldberg Machine by Jacob Shwirtz
This one will turn on a blue-light to reveal a hidden message in 47 steps. A complete operation summary was provided for the description of 25 seconds of fame, followed by pictures with numbers referring to specific steps in the summary.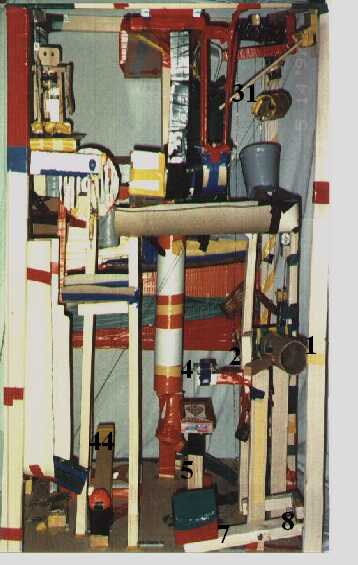 Simple Ideas for Rube Goldberg
Use Balloon Popper, Lid Screwer, Fan Runner, Door Opener and many more as a part of your school projects.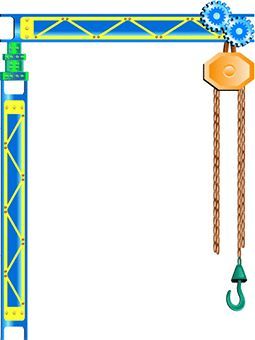 Rube Goldberg Interactive Bulletin Board Idea
The instructions of this machine (on the right side of the board) where hidden with construction paper, and the students worked together in pairs to figure out what this board did, and how each step worked.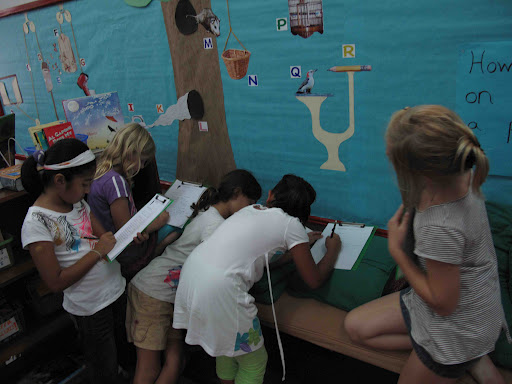 Rube Goldberg Contraptions
A teacher explains how she did Rube Goldberg Contraptions with her 8th grade class. Idea for a summer-long program with 9-12 kids with showcase at the end.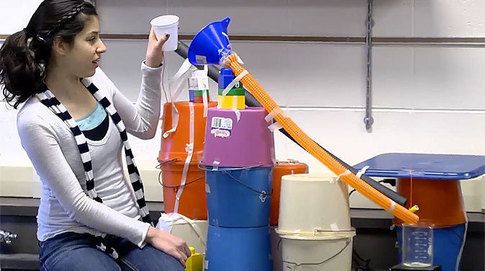 Rube Goldberg Machine for Kids
Remember Mouse Trap and Domino Rally? DIY a Rube Goldberg Machine with your kids for some indoor fun during a rainstorm.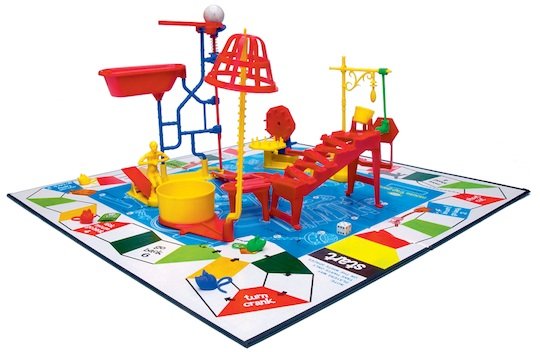 Rube Goldberg Machine for Wedding
This wedding was about good old fashioned FUN and a whole lot of games. One of the main events was having all the guests help build a Rube Goldberg machine (think the game of Mouse Trap).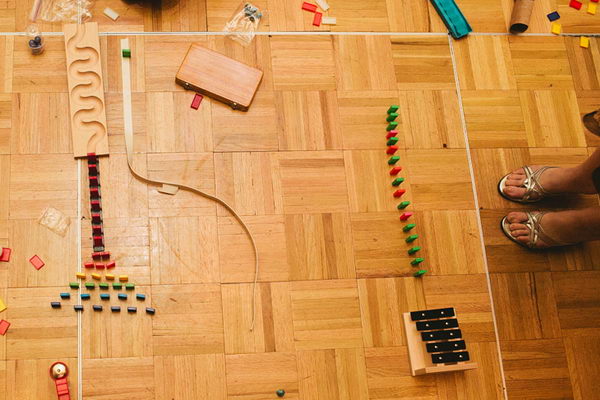 Simple Rube Goldberg Machine for Kid
DIY marble maze using pegboard on an incline, colorful rubber bands, and marbles. The goal was to hit and topple as many foam pieces (inside the box) as possible.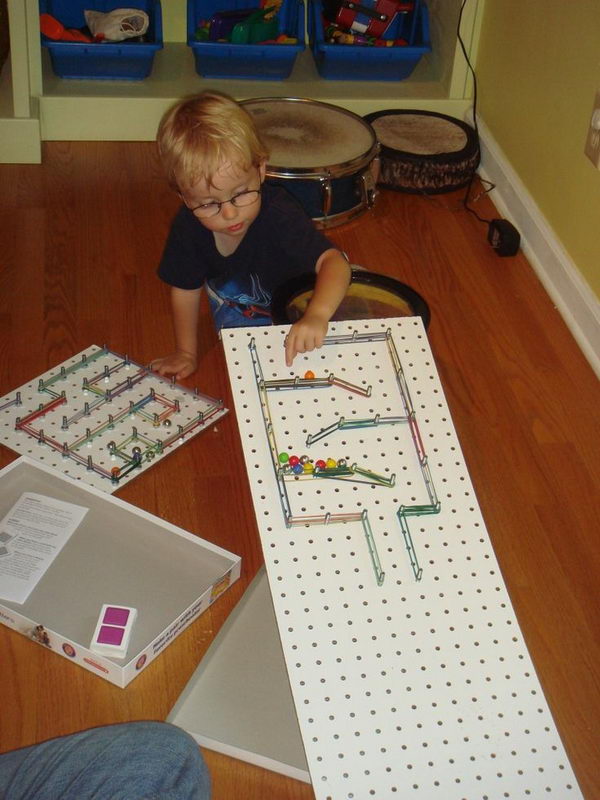 13 Steps to Turn the Page of a Book
A complete operation summary was provided. The goal of the 1998 Rube Goldberg contest at the Museum of Scientific Discovery, Harrisburg, was to build a machine (with at least 10 steps) to turn the page of a book.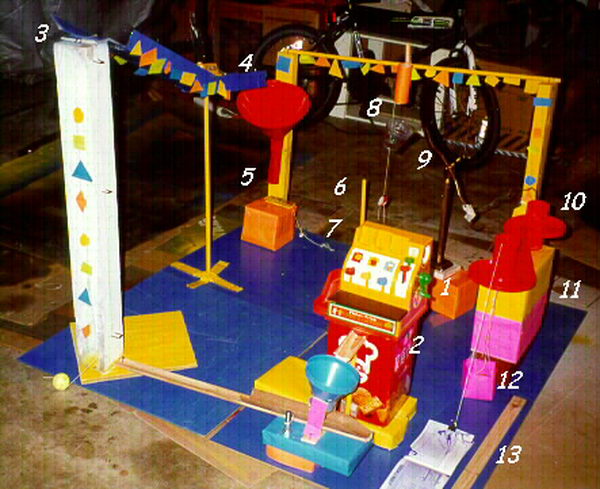 Rube Goldberg Style Installation Art
This is an art installation that combines Rube Goldberg logic with light, shadows, wooden shapes, found objects, and full motion video.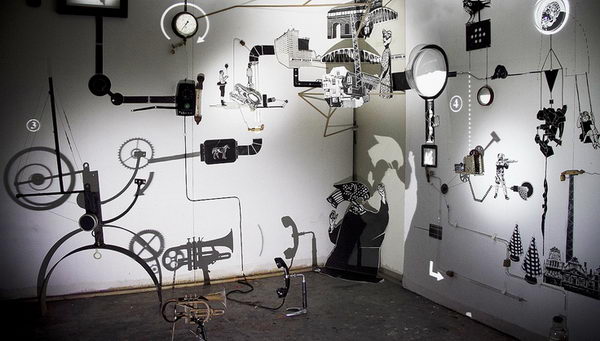 Rube Goldberg Rain Drainage System
Check out this crazy-cool drainage system on an apartment building in Dresden, Germany.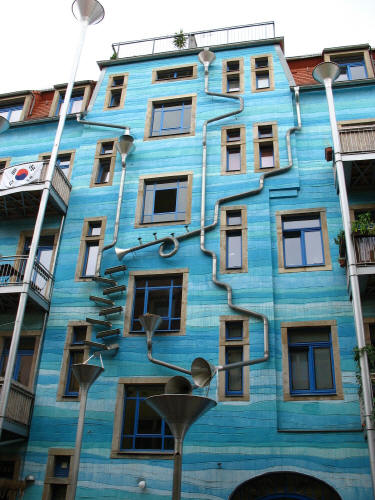 DIY Marble Run Craft
This peg-board marble run involves creating a clacking, whacking gumball machine that runs without electricity, all with parts found in the kitchen and toy box. A complete operation tutorial was provided.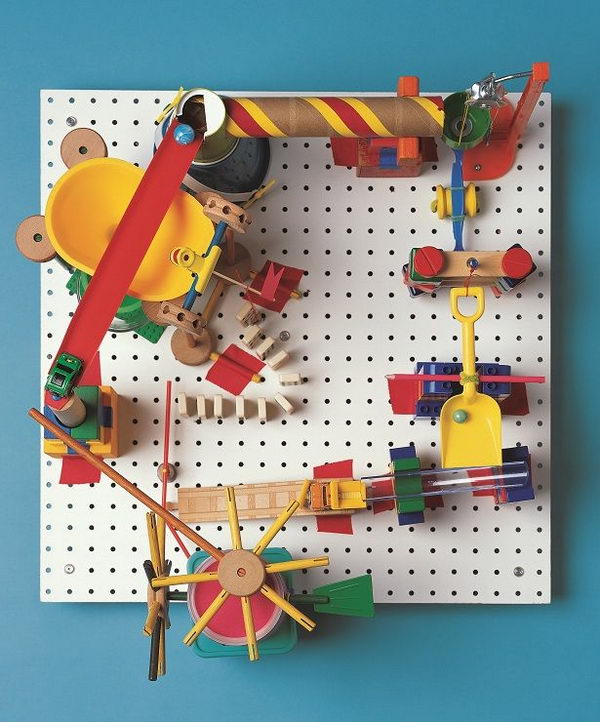 Rube Goldberg Cake Idea