Christmas is all about the kids for most people. They are usually the ones that become more excited about the presents decorations and even some of the food. However, overexcited kids can become a problem, both because they will wear your patience thin and because they will make it hard to cook, decorate and even hide presents.
The good news is that kids can also be quite easy to entertain, since they are usually always up for a game or project, and Christmas really lends itself to all kinds of activities, from treasure hunts, to baking projects and even DIY decorations and presents, some which can channel the kids' excessive energy while effectively keeping them busy and away from you.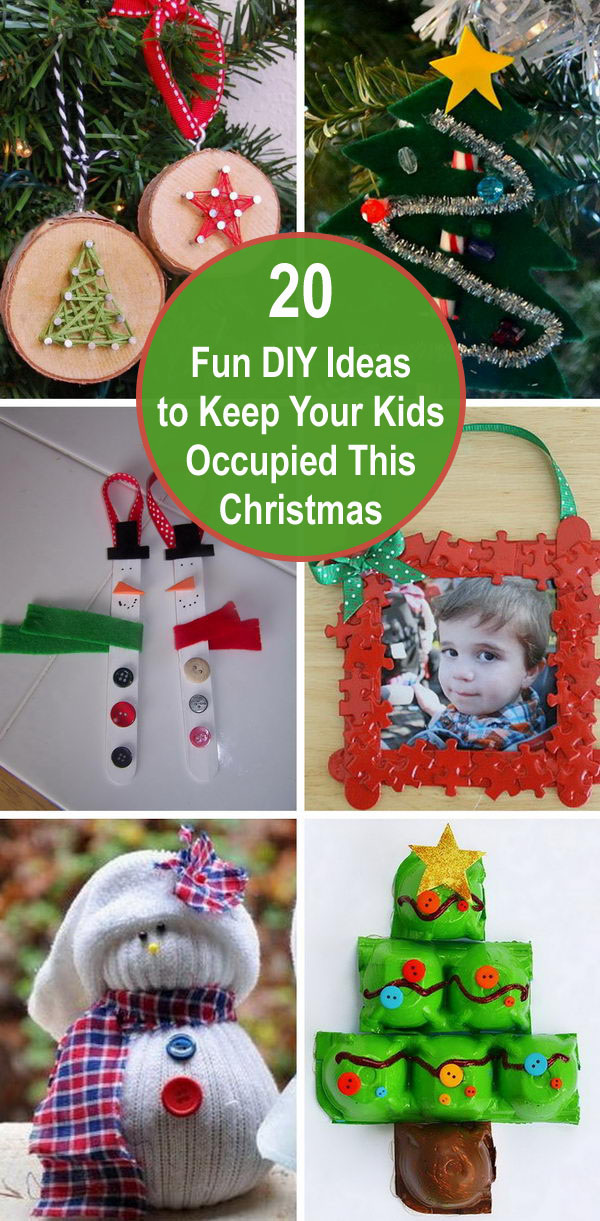 If you find yourself short on time or ideas, we've got you covered. In this page you will be able to find a fantastic collection of Fun DIY Ideas to Keep Your Kids Occupied This Christmas that you can surely put in practice with your kids this Christmas.
Create This Cute Kid'S Fingerprint Ornament And Make The Fingerprints Look Like Christmas Lights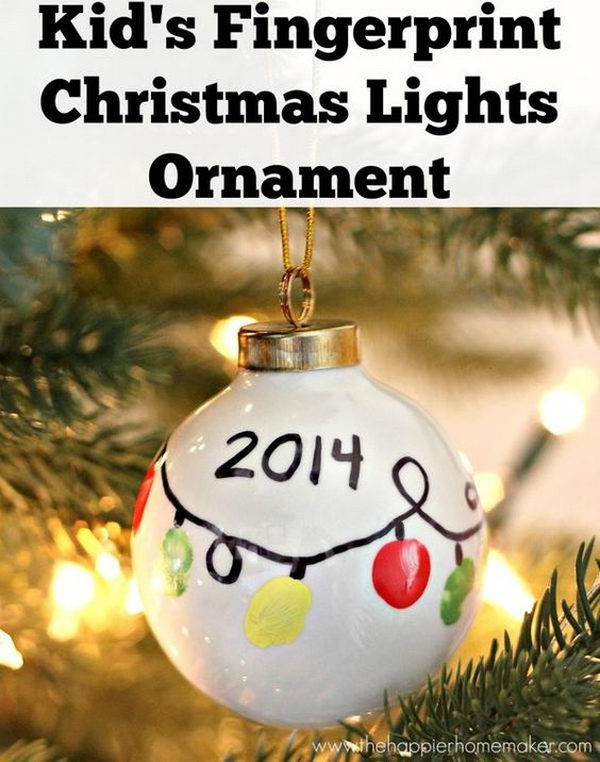 Printable Christmas Bingo Game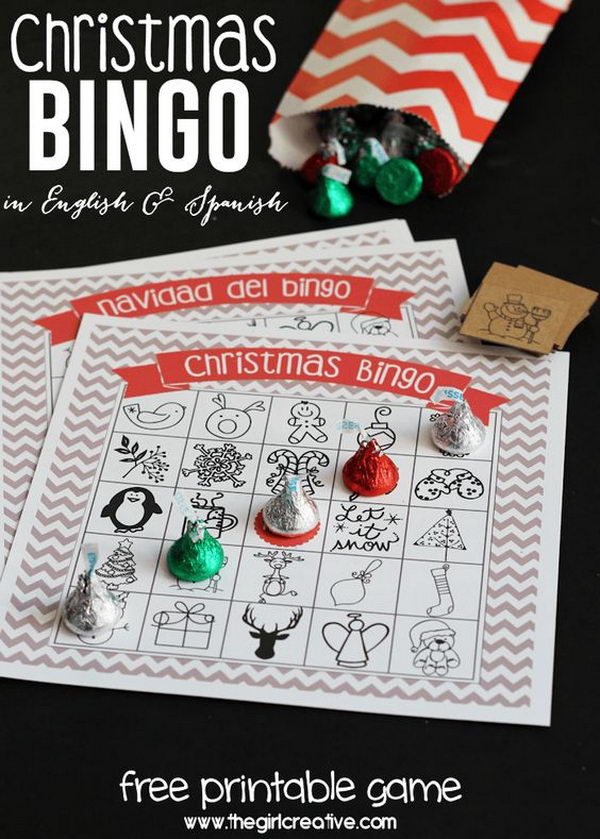 via thegirlcreative
Wood Slice String Art Ornament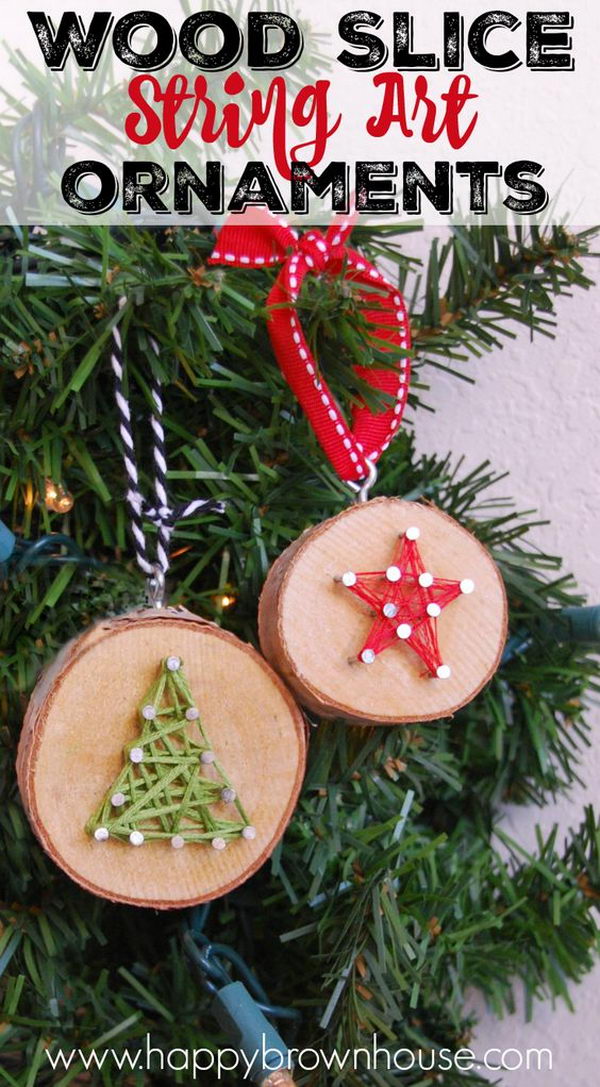 via happybrownhouse
Make A Candy Cane Reindeer With Your Kids

via onelittleproject
Why Leave The Fun Of Hunting Prizes To The Easter Egg Hunt? Hold Your Very Own Candy Cane Hunt With The Kids This Winter And Let The Magic Begin!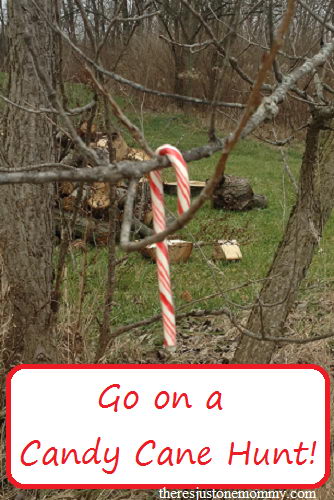 Turn Your Favorite Family Photos Into Swoon-Worthy Block Letters With this DIY Tutorial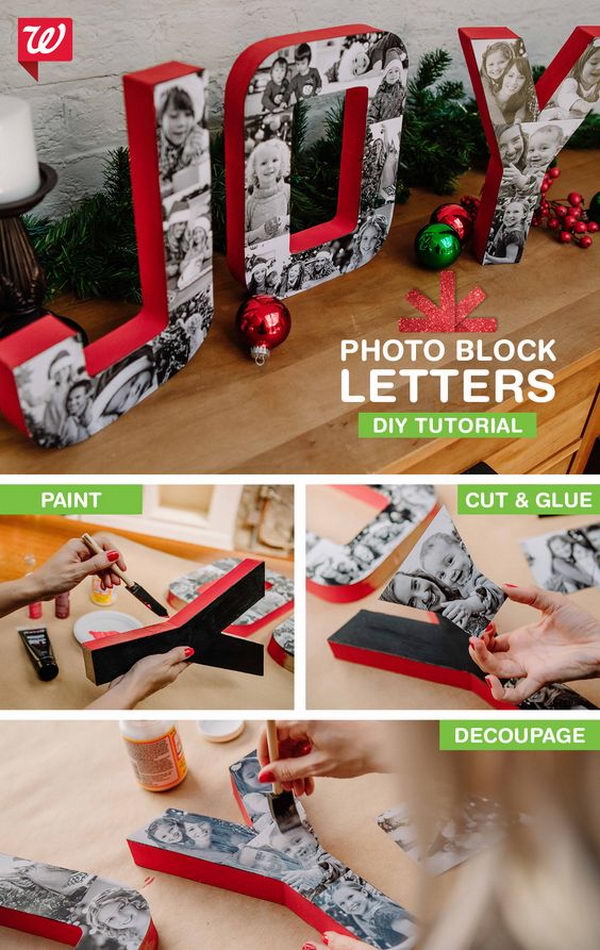 via walgreens
Easy Cinnamon Roll Christmas Trees That Are Perfect For The Kids To Help With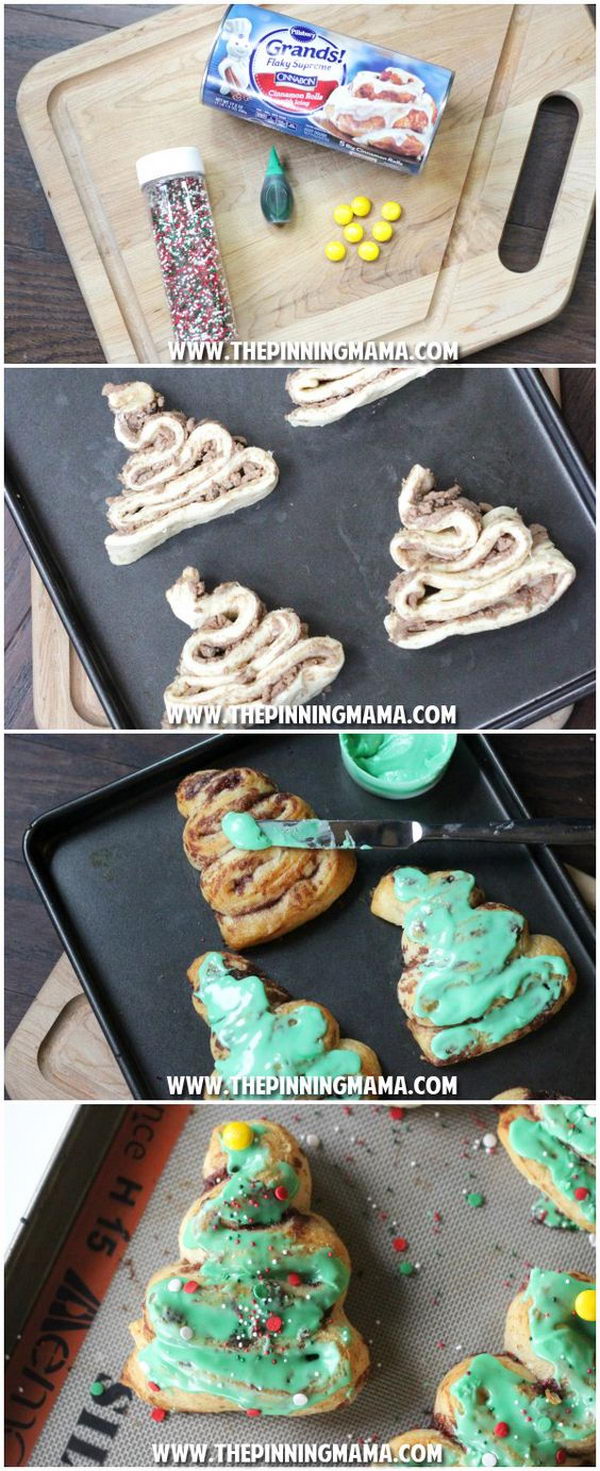 via thepinningmama
Paper Christmas Lights Garland With a DIY Tutorial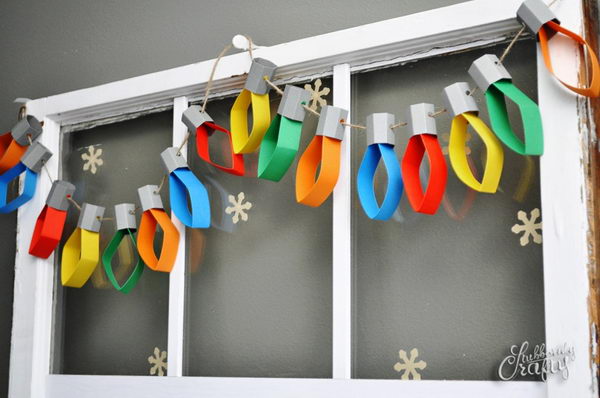 via stubbornlycrafty
Popsicle Stick Christmas Trees

via onelittleproject
Super Easy And Cute Reindeer Footprint Christmas Cards

via emmaowl
Candy Cane Christmas Trees

via momontimeout
Pin the Nose on the Reindeer
via fionacarter
Snowman Paper Plate Masks That is Perfect for Holiday & Winter Photo Fun
via meaningfulmama
Puzzle Piece and Craft Stick Homemade Ornament Craft for Kids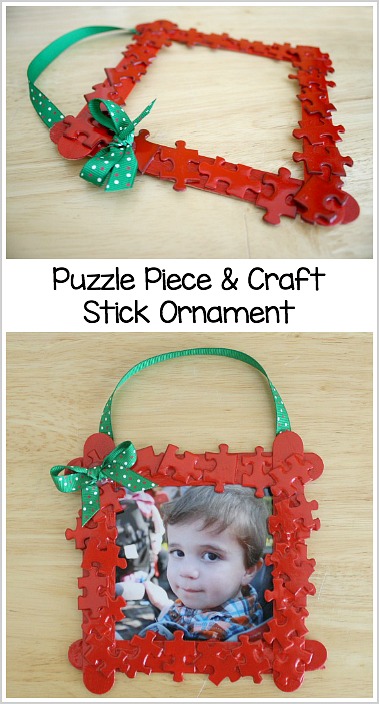 via buggyandbuddy
Easy Christmas Tree Garland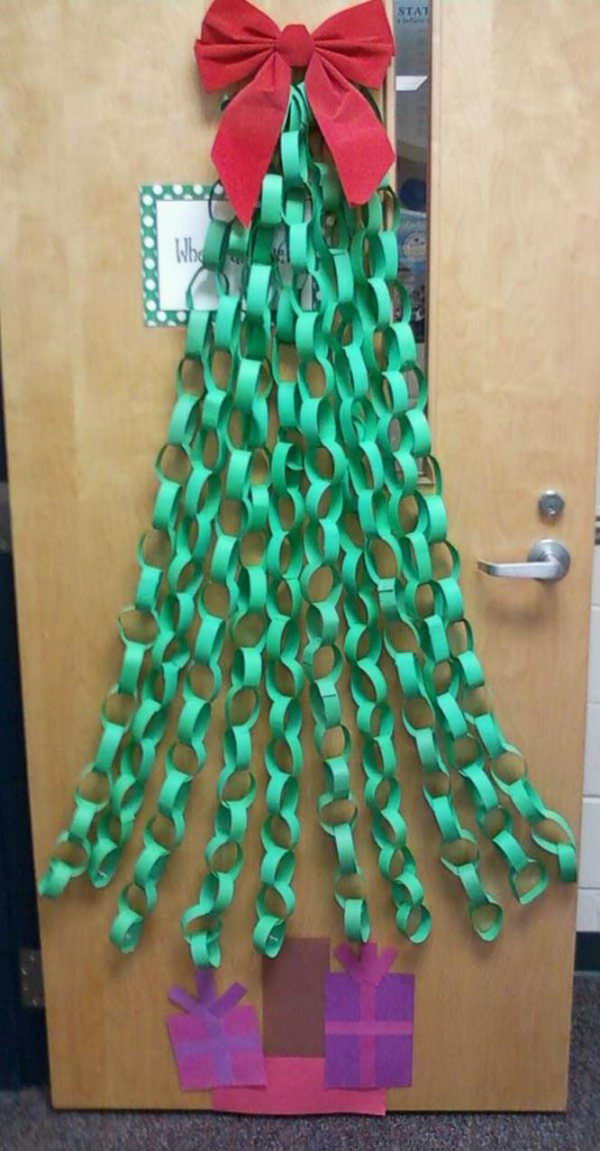 Beaded Candy Cane Ornaments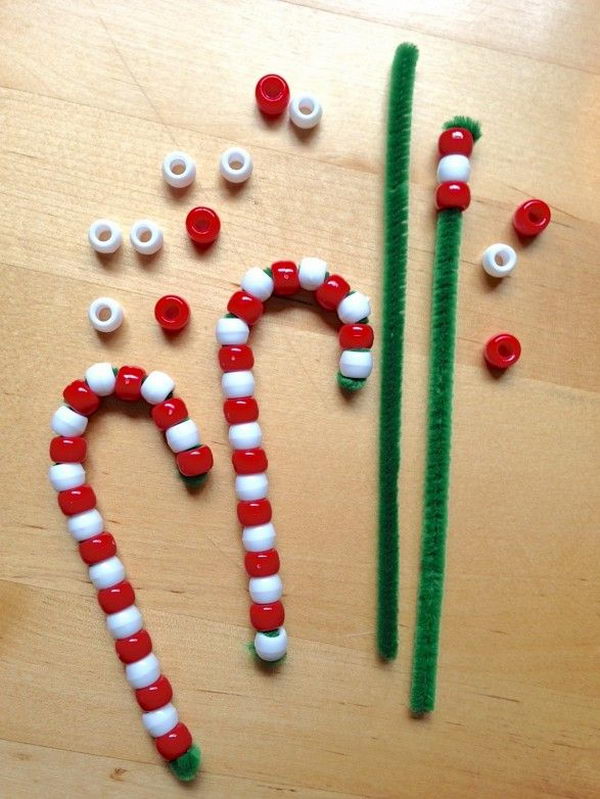 DIY Pine Cone Trees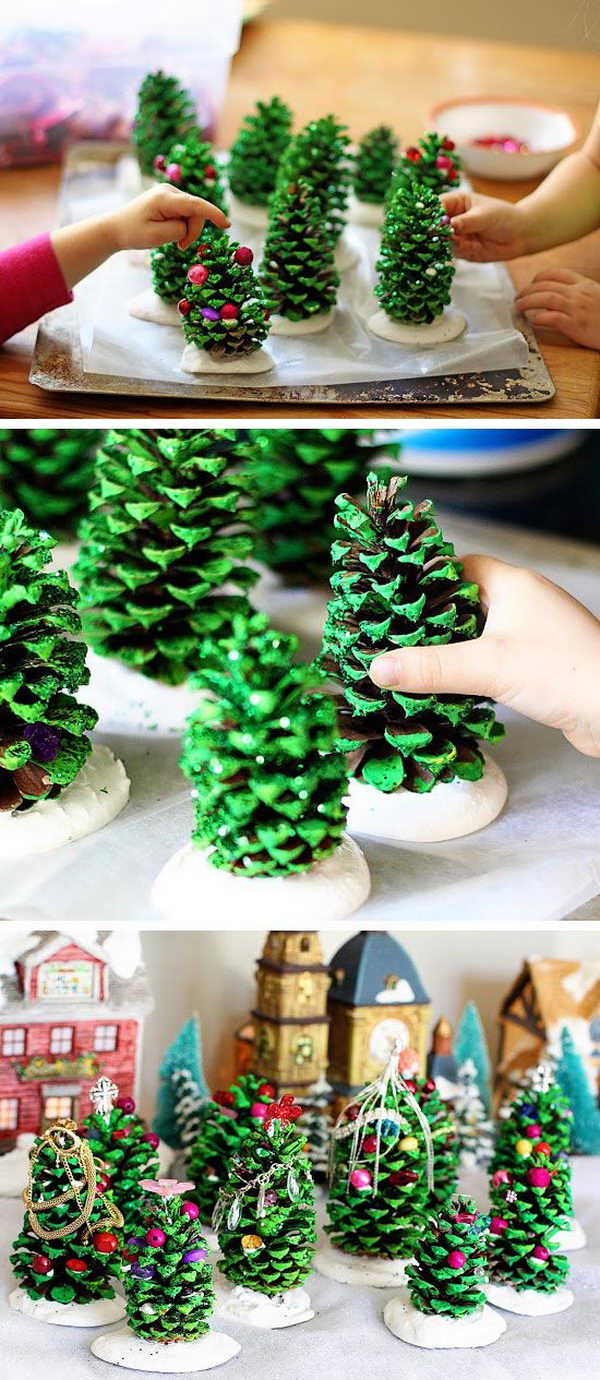 via elementaryartfun
Bottle Cap Reindeer Kids Craft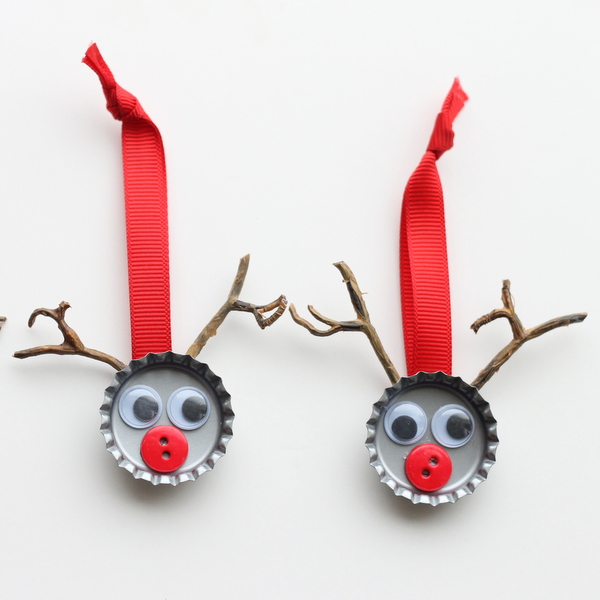 Jeweled Christmas Tree Craft for Kids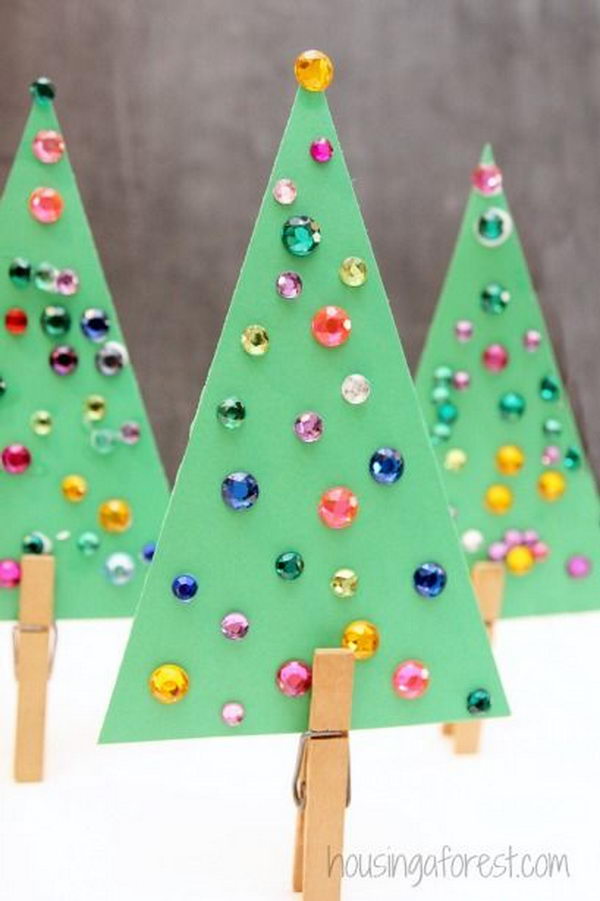 via housingaforest
DIY Sock Snowmen

via joybobo
Popsicle Stick Snowman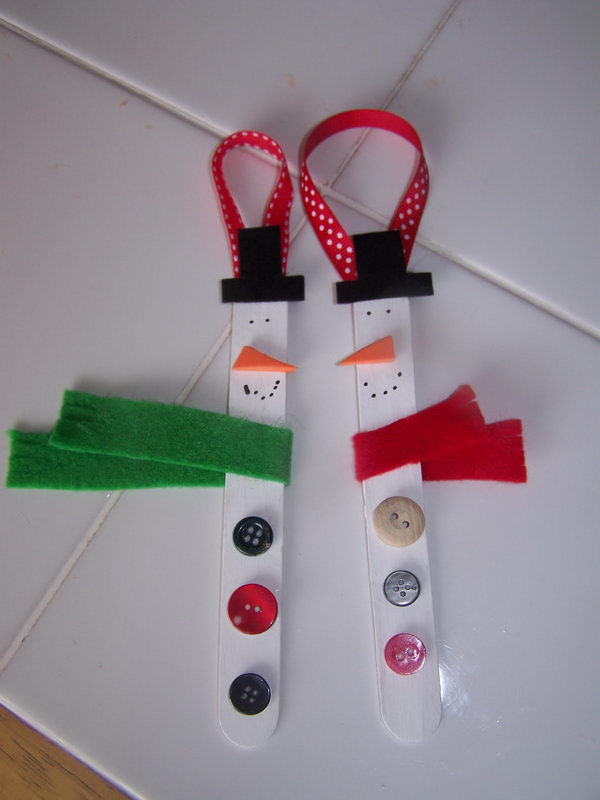 via adayofwonders
Egg Carton Christmas Tree Craft